Get UK Deal: Lancashire: 1 or 2 Nights with Spa Access for just: £69.00
Posted on 11/05/2018 by Deal Advisor | Comments Off on Get UK Deal: Lancashire: 1 or 2 Nights with Spa Access for just: £69.00
Groupon UK Offers: Lancashire: 1 or 2 Nights with Spa Access
Description:
Cancellation Policy:
No modification or cancellation allowed after booking confirmation. Bookings are non-refundable and non-transferable to another destination once confirmed.
Validity:
Valid from 3 Apr to 30 Sep 2018. Excluded dates/periods: 5-7 May, 26-28 May, 25-27 Aug 2018
There is a £20 surcharge for Fri and Sat night stays, payable to the property directly.
Price for 2 people.
Booking:
Must book within 8 weeks of purchase.
Questions and bookings required by phone: 015242 71284 (call between 9am-5pm) or by email: [email protected], and subject to availability. Please attach your voucher to the e-mail.
Must quote security code and voucher code when booking.
Must bring Groupon voucher on redemption.
Limit of 1 voucher per stay. Can buy multiple vouchers as gifts. Cannot buy multiple vouchers to extend stay.
Other Information:
The hotel is located in Kirkby Lonsdale, UK.
No city tax.
No transfers included.
Valid for stay in a standard double or twin room for 2 people.
Original values based on stays in a standard double or twin room between 3 Apr-30 Sep 2018. Limited availability for these dates. Original values verified on merchant website/booking website on 16 Mar 2018.
Vouchers sold by Groupon International Travel GmbH. >> More details…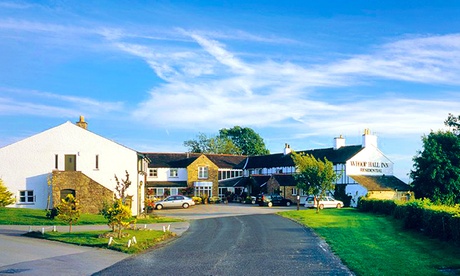 Comments
comments
Share