Get UK Deal: East Yorkshire: 2- or 3-Night 4* Stay with Breakfast for just: £79.00
Posted on 27/10/2018 by Deal Advisor | Comments Off on Get UK Deal: East Yorkshire: 2- or 3-Night 4* Stay with Breakfast for just: £79.00
Groupon UK Offers: East Yorkshire: 2- or 3-Night 4* Stay with Breakfast
Description:
Cancellation Policy:
Once booking is confirmed it cannot be cancelled but can be amended with at least 48 hours notice. Bookings are non-refundable and non-transferable to another destination once confirmed.
Validity:
Valid all days of the week from 1 Nov 2018 to 30 Apr 2019.
Excluded dates/periods:
22 Dec 2018-2 Jan 2019, 19 Apr-23 Apr 2019.
Supplement of £10 per room applies for a stay on Fri and Sat nights.
Price for 2 people.
Booking:
Must book within 30 days of purchasing the voucher.
Questions and bookings required by phone: 01262 674650, and subject to availability. Must quote security code and voucher code of when booking. Must bring Groupon voucher on redemption.
Limit 1 voucher per stay. Cannot buy multiple vouchers to extend stay.
Limitations:
Must be 18 or older.
Valid credit/debit card is required on arrival, the stay cannot commence without card details.
Other Information:
The hotel is located in Bridlington, UK.
No city tax.
No transfers included.
Valid for stay in a deluxe double room for 2 people.
Supplements to be paid directly to the hotel upon arrival.
Original values based on stays in a deluxe double between 1 Nov 2018 and 30 Apr 2019. Limited availability for these dates. Original values verified on merchant website/booking website on 24 Aug 2018.
Vouchers sold by Groupon International Travel GmbH. >> More details…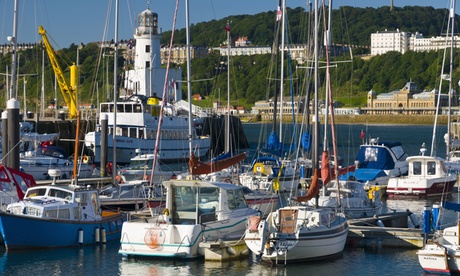 Comments
comments
Share