Get UK Deal: ✈ USA: 10-Night Getaway with Flights for just: £849.00
Posted on 02/11/2018 by Deal Advisor | Comments Off on Get UK Deal: ✈ USA: 10-Night Getaway with Flights for just: £849.00
Groupon UK Offers: ✈ USA: 10-Night Getaway with Flights
Description:
Cancellation Policy:
No modification or cancellation allowed after booking confirmation. Bookings are non-refundable and non-transferable to another destination once confirmed.
Validity:
Valid between Dec 2018 and Jul 2019.
Price per person (pp) based on double occupancy. You must buy 2 vouchers min. to complete the booking.
If you want to travel alone, single supplements will apply based on the departure date and time. Please inquire with the Travel Provider at the time of booking.
Booking:
Book your place immediately after buying the voucher to confirm holiday and avoid disappointment.
Booking required via online form. Attach your coupon there.
You will receive confirmation of your reservation by the merchant by email after filling out the online form.
Limit 4 vouchers per person, may buy extra as gifts but cannot buy more to extend the deal.
Confirmations will be sent out within 3 working days from the date the booking is completed with the Travel Provider from the date the booking is completed with the Travel Provider.
Transportation details:
Valid for indirect flights with one stopover (not more than 6 hours) from London Heathrow, Manchester, Glasgow and Birmingham to New York. Domestic flights in between US cities are included.
Travel documents to be received up to 1 day before departure. You must go with your boarding pass printed to the airport, at the risk of having to pay additional charges. This is a special offer and is based on specific flight times, dates, airlines and airports and will be advised at the time of booking with the Travel Provider.
This holiday is an ATOL protected holiday. More info here.
Luggage allowance:
Hand luggage: 5 to 10 kgs per person included.
Hold luggage: approximately 20 kgs per person for international flight only.
Cost for extra luggage always depends on the airline and will be advised at the time of the booking by the Travel Provider.
In-flight meals included for international sectors only.
Airport taxes included. Flight departure points, dates and hours are subject to availability. Depending on flight schedules and transfers, the first or the last night might not be entirely spent in the hotel.
Airport transfers are not included.
Other Information:
The hotels are located in New York, San Francisco, Los Angeles and Las Vegas, USA.
If the featured hotel is unavailable, a hotel of similar or higher standard will be offered to customers at the time of booking.
Excluded city tax:
New York: 14.75 % of the room rate at Courtyard Long Island City/New York Manhattan View, Holiday Inn – Manhattan View, and McCarren Hotel & Pool.
San Francisco: 14% of the room at The Pickwick Hotel, Hotel Beresford and Handlery Union Square Hotel.
Los Angeles: 14% of the room rate at Super 8 Long Beach, Knott's Berry Farm and Super 8 Los Angeles Downtown.
Las Vegas: 12.5% of the room rate at Luxor Las Vegas Hotel and Circus Circus Las Vegas.
A valid passport issued before 26/10/05, or biometric passport is required. It is also imperative to complete the ESTA form (USD 14). For travel advice, please visit: https://www.gov.uk/foreign-travel-advice/usa.
Deposit options: £199 deposit applies; the remaining cost of the holiday must be settled 12 weeks before the departure.
Customers need to buy check-in luggage for the domestic flights for approximately $25 per bag.
Valid for stay in a standard room for one person (sharing the room with another person).
For child policy, please ask the Travel provider at the time of booking.
The combination of travel services offered to you is a package within the meaning of Directive (EU) 2015/2302.
Therefore, you will benefit from all EU rights applying to packages. Viva Holidays Ltd will be fully responsible for the proper performance of the package as a whole. Additionally, as required by law, Viva Holidays Ltd protection in place to refund your payments and, where transport is included in the package, to ensure your repatriation in the event that it becomes insolvent.
Viva Holidays Ltd has taken out insolvency protection with Hays Travel Ltd. Travellers may contact this entity or, where applicable, the competent authority: Hays Travel Ltd, 9-11 Vine Place, Sunderland, Tyne and Wear, SR1 3NA, [email protected], 0191 510 51513 if services are denied because of Viva Holidays Ltd insolvency.
More information on key rights under Directive (EU) 2015/2302 and here
Vouchers sold by Groupon International Travel GmbH. >> More details…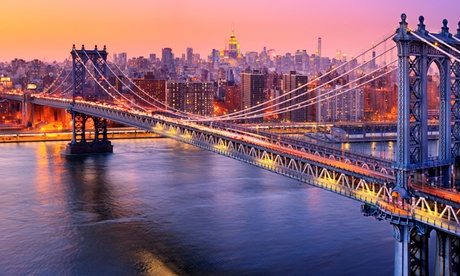 Comments
comments
Share