Get UK Deal: ✈ Milan or Venice and Lake Garda: 4 or 6 Nights with Flights for just: £149.00
Posted on 11/05/2018 by Deal Advisor | Comments Off on Get UK Deal: ✈ Milan or Venice and Lake Garda: 4 or 6 Nights with Flights for just: £149.00
Groupon UK Offers: ✈ Milan or Venice and Lake Garda: 4 or 6 Nights with Flights
Description:
Cancellation Policy:
No modification or cancellation allowed after booking confirmation. Bookings are non-refundable and non-transferable to another destination once confirmed.
Validity:
Valid for arrivals on dates from May to Nov 2018.
Price per person (pp) based on double occupancy. You must buy 2 vouchers min. to complete booking.
If you want to travel alone, single supplements will apply based on the departure date and time. Please enquire with the Travel Provider at the time of booking.
Validity period depends on option purchased (date and number of nights).
Booking:
Must book within 7 days from voucher purchase.
Booking required via online form. Attach your coupon there.
Confirmations will be sent out within 3 working days from the date the booking is completed with the Travel Provider.
Limit of 4 vouchers per person. May buy extra vouchers as gifts but not to extend the stay.
Transportation details:
Valid for direct return flights from London Gatwick, London Stansted, London Luton, Manchester, and Edinburgh to Milan (MXP or BGY) or for direct flights from London Gatwick, London Stansted, London Luton, Manchester, and Bristol to Venice (VCE or TSF) and then from Milan (MXP or BGY) to London Gatwick, London Stansted, London Luton, Manchester, and Bristol, depending on option chosen.
Internal train tickets from Milan to Lake Garda or from Venice to Lake Garda included.
Train tickets from Milan Airport to Milan Hotel and Lake Garda to Milan Airport on the return leg is not included and takes approx 2.5 hours.
Travel documents to be received up to 1 day before departure. You must go with your boarding pass printed to the airport, at the risk of having to pay additional charges.
This holiday is an ATOL protected holiday. More info here.
Depending on flight schedules and transfers, the first or the last night might not be entirely spent in the hotel. Flight departure points, dates and hours are subject to availability and cannot always be guaranteed. Supplements may apply if busy dates get overbooked and you must always purchase the Groupon Voucher first.
Only up to 10 kg of hand luggage per person included. Check-in bags can be added depending on carriers' charges. Cost will be advised at the time of booking by the travel provider.
Not included: in-flight meals and airport transfers.
Airport taxes included.
Other Information:
The hotels are located in Rome, Florence, and Venice; Italy.
Excluded city tax of €1.87 at Hotel Berlino, Hotel Riel, and Mauro Hotel and €2.47 at Hotel Piave and Hotel Centrale, per person per night, payable to the hotels directly.
For travel advice, please check here.
For child/infant policy please enquire when booking.
A valid passport is mandatory.
Valid for stay in a standard double or twin room.
*Price from £149, per person, based on double room occupancy.
Vouchers sold by Groupon International Travel GmbH. >> More details…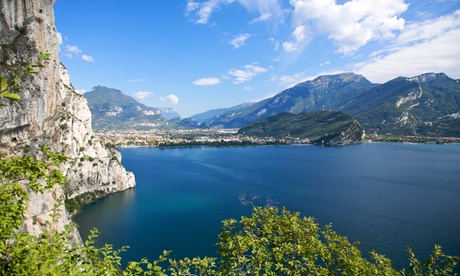 Comments
comments
Share