English Cruise: Wintertime Norway for £1349.00
Posted on 24/02/2020 by travel advisor | Comments Off on English Cruise: Wintertime Norway for £1349.00
Description:
Discover Norway in winter and witness this beautiful country at its snow-covered finest. Departing from Newcastle, you'll reach your first port of call in just two days. Experience husky sled ridding, snowmobiling and your chance to witness the Northern Lights. More details…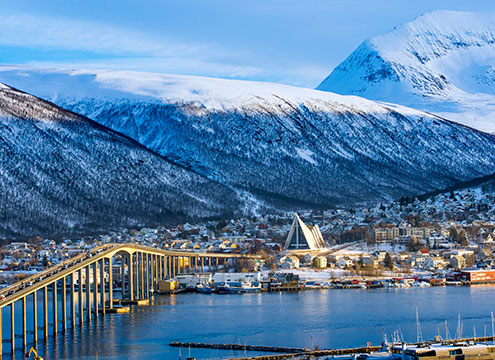 Destination overview:
Five days of unforgettable Arctic exploration filled with spectacular scenery, jaw-dropping wonders and incredible experiences feature on this 11-night itinerary, thanks to Newcastle's convenient proximity to Norway. You'll visit Narvik for an opportunity to encounter Arctic wildlife such as bears, lynx and reindeer at the Polar Park; spend two days in Alta, with time to visit the Sorrisniva Igloo Hotel, Alta Museum and more; stop at Tromsø, with its iconic Arctic Cathedral; and take in beautiful Bodø. During your extended stay in Alta – considered one of the best places on earth to see the awe-inspiring Aurora Borealis – you might be lucky enough to see Mother Nature's magnificent light display in all its colourful glory, too.
Share