English Cruise: Islands & Cities of the Mediterranean for £1099.00
Posted on 24/02/2020 by travel advisor | Comments Off on English Cruise: Islands & Cities of the Mediterranean for £1099.00
Description:
Embark on a Mediterranean cruise which takes in two beautiful Greek ports. From Piraeus you can visit historical Athens and uncover a host of world-famous ancient sites, and learn about Crete's 5000 year history from Heraklion. Calls to Majorca, Cartagena, Malaga and Oporto complete your Med adventure. More details…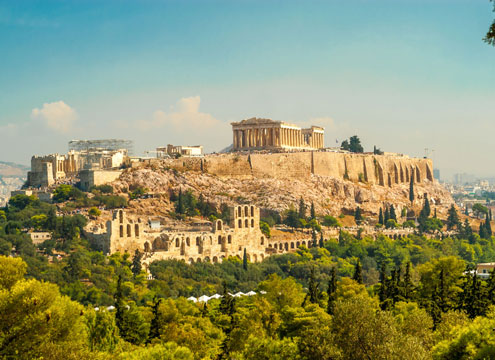 Destination overview:
Sail from Cyprus through the sun-kissed Mediterranean and discover historical, architectural and natural delights in this diverse and beautiful region. A weekend in Greece offers the chance to delve into Crete's 5,000-year-old history. Tour to Athens to uncover world-famous ancient sites such as the Acropolis or the mighty Parthenon. Delight in the UNESCO-listed Grand Harbour in Valletta. In Spain visit the Roman sites of Cartagena and discover diverse Andalusian attractions from Malaga.
Share